Tuition can be paid in full or be divided into nine- or ten-monthly payments. Tuition payments are due the first of the month. All families are expected to pay tuition promptly, unless they make advance arrangements with the principal.
NOTE: 5th Grade Student Tuition must be paid in full prior to graduation in June.
There will be a 45-day grace period for overdue payments. At the end of sixty days, the student(s) will be removed from school unless a Repayment Plan is approved. Repayment Plans must have approval of the Principal and Pastor and be signed by the family. Tuition due under a Repayment Plan must be paid on time and will include a portion of the overdue amount so that the full yearly tuition will be paid by the end of August of that school year.
Any time a tuition payment check is returned by the bank, a bounced check (NSF) fee of $25.00 will be included in the amount due for next month's tuition.
Catholic families may be eligible for the St. Joseph's parishioner tuition rate for grades Kindergarten through Five. To be eligible for this discounted tuition rate, the family must be registered and active members at St. Joseph's Parish. The definition of "active" membership includes:
Regular attendance at Mass as evidenced by financial contributions and

Genuine involvement in the Parish as evidenced by Stewardship of Time and Talent.
2022-2023 Tuition and Fees schedule
For a downloadable copy of the tuition schedule, please click the button.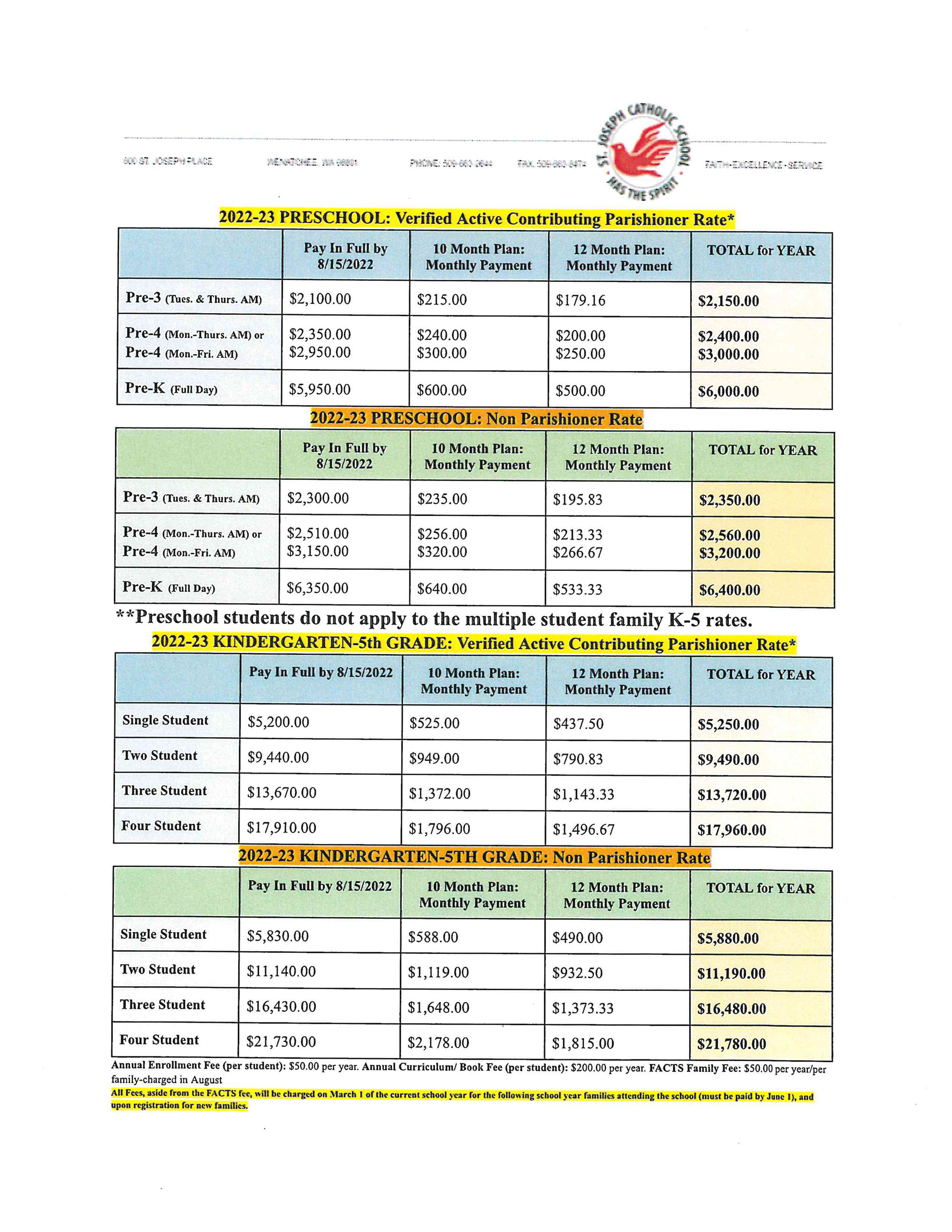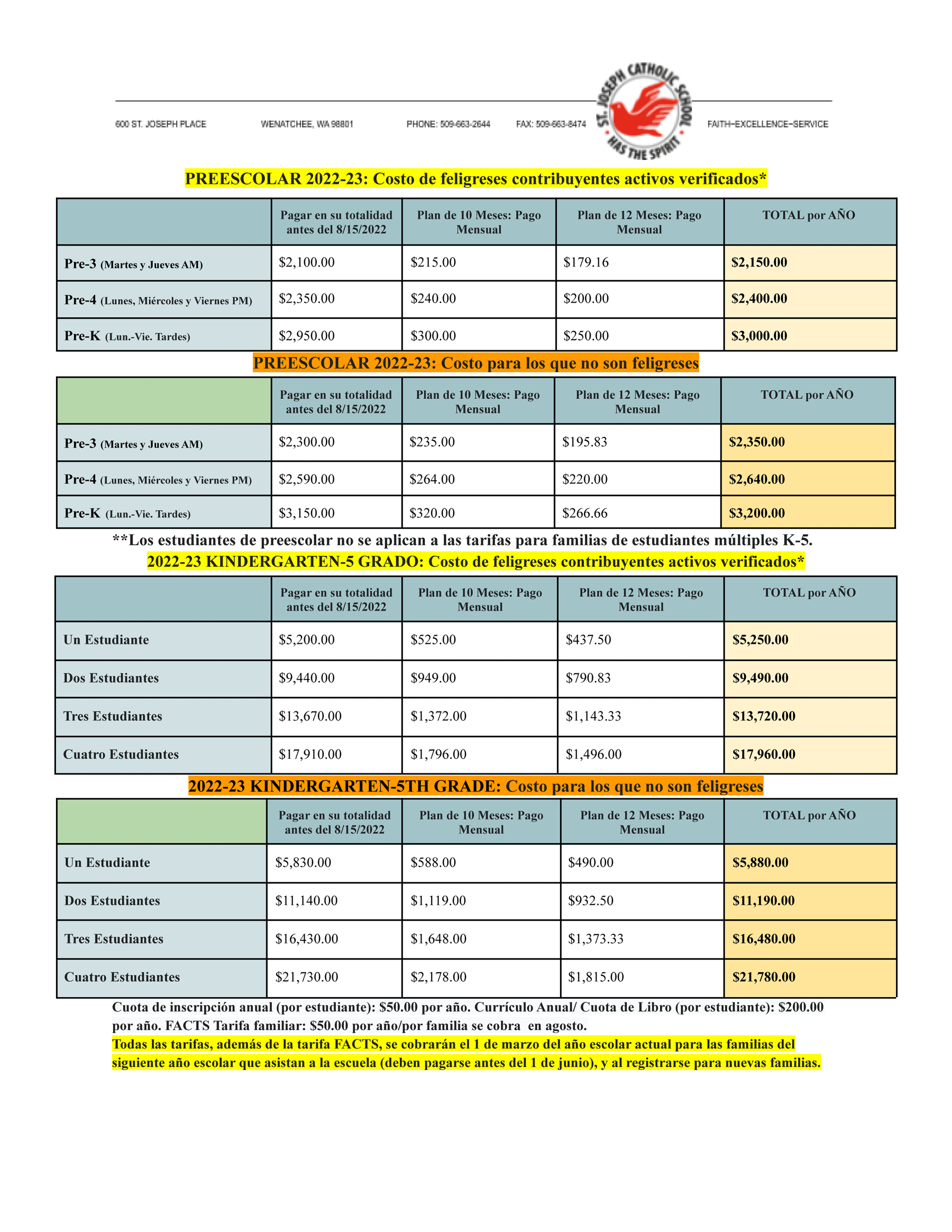 Preschool Tuition
Since the preschool program must support itself financially, there will be no special financial arrangements. Parents unable to pay preschool tuition will lose their child's place in school after two months' delinquency in payment.
Kindergarten – Grade Five (registered parishioner)
Kindergarten – Grade Five: Tuition can be paid over a 12-month period, with the exception of fifth grade students, whose tuition must be paid in full prior to graduation in June. The listed amounts assume payment over twelve months.
Fees:
Enrollment:
$50 non-refundable registration per child
Preschool-5th grade: 
Yearly Curriculum, Materials & Technology Fees per student: $200
Smart Tuition: $50 additional fee for each family
Note: A fee of $15 per student will be collected on the first day of school to fund supplies for the class auction project for each grade, Preschool through Fifth. 
Saint Joseph Catholic School | 600 St. Joseph Place, Wenatchee, WA. 98801 | 509-663-2644
© 2020-2022 St. Joseph Catholic School

Designed by Winning Web Works