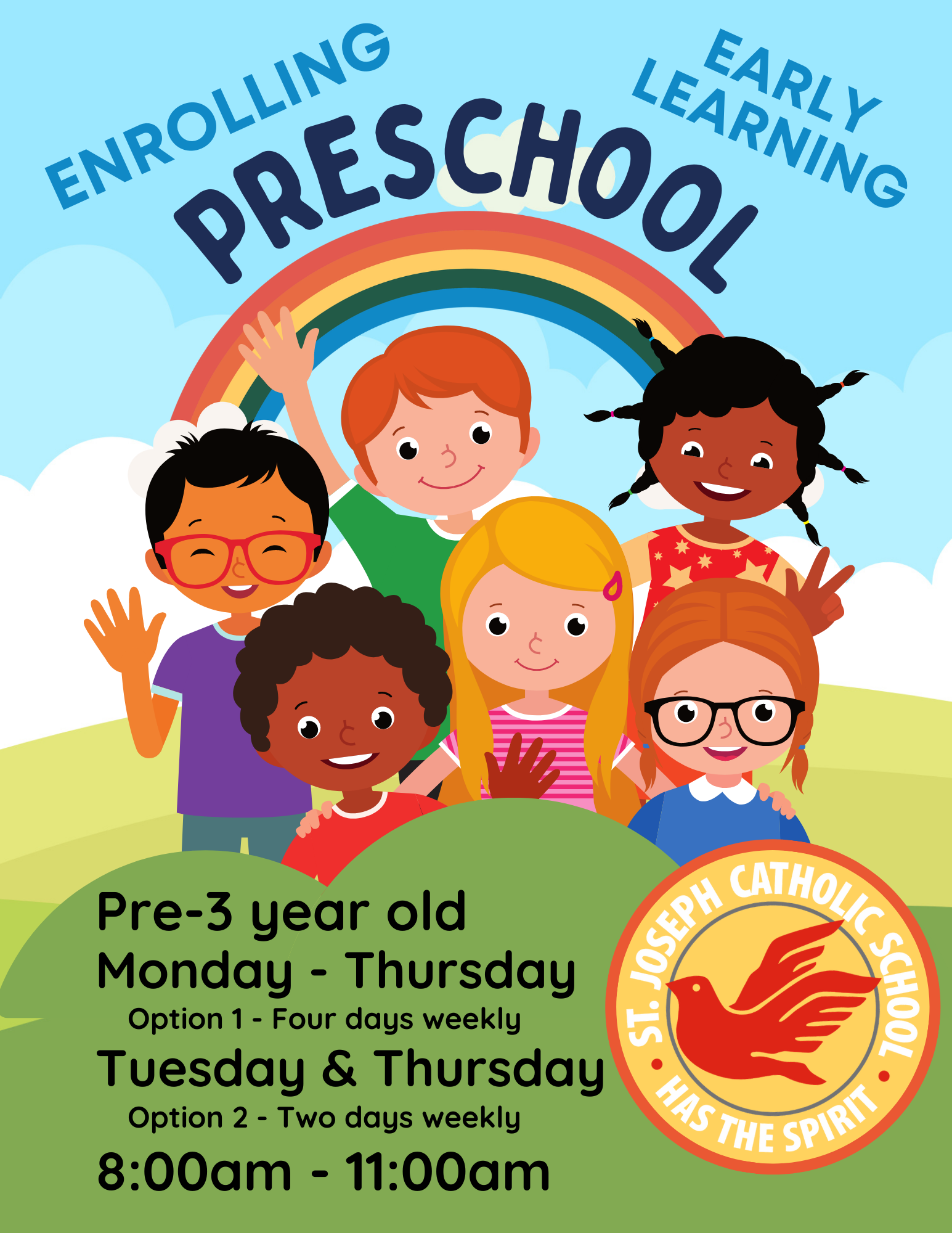 Early Learning Preschool Program 
Early Learning Bilingual Pre-Kindergarten Program 
Are you looking for an exceptional pre-kindergarten program to prepare your child for kindergarten? Look no further than St. Joseph Catholic School, Wenatchee! Our bilingual pre-kindergarten class is designed for students aged four and five years old, and we offer both half-day and full-day options to fit your schedule. Our experienced teacher, Mrs. Socorro Cervantes, and pre-kindergarten aide, Mrs. Jackie Henken, provide a nurturing and stimulating environment where your child will thrive and grow.
Why does Mrs. Cervantes love teaching four and five year olds? "I feel the need to introduce the learning experience to children by filling their magical minds with God's love, joy, and the knowledge of being loved for who they are."
Only a few spots remain before our 2023-2024 bilingual pre-kindergarten class is full. Don't wait to enroll your child in this exciting environment where both English and Spanish are celebrated daily! Give your child the gift of a strong foundation for success in school and in life. Contact us to learn more and reserve your child's spot!
Saint Joseph Catholic School | 600 St. Joseph Place, Wenatchee, WA. 98801 | 509-663-2644
© 2020-2023 St. Joseph Catholic School
Designed by Winning Web Works