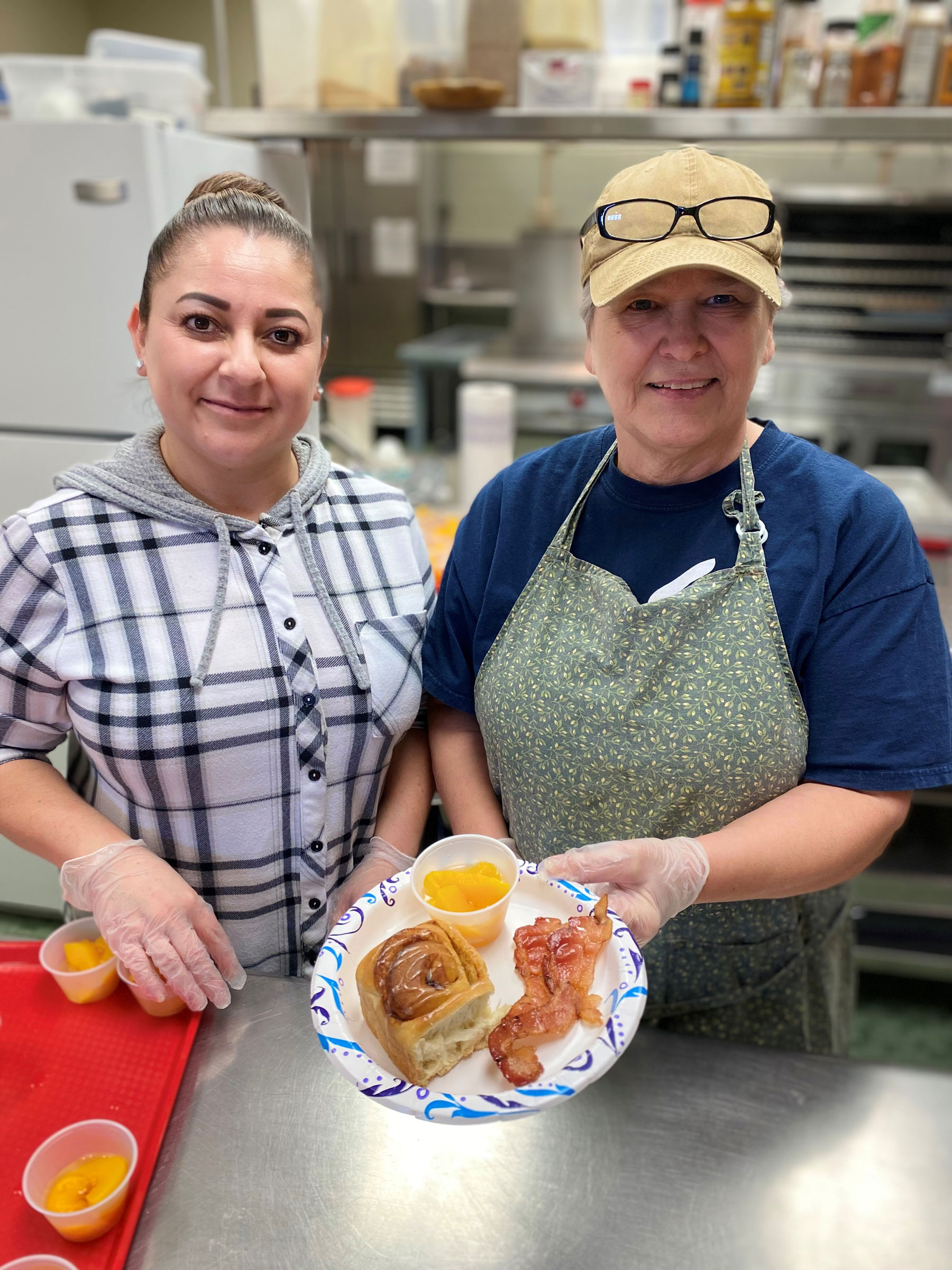 Hot lunch is offered at St. Joseph Catholic School on a daily basis. The school uses a prepaid system through FACTS. If you wish to purchase hot lunch for your child(ren), please make sure that funds are deposited into your child's hot-lunch account. Accrued charges will be deducted on a weekly basis. Parents will be responsible for placing hot lunch orders through FACTS by 9:00 a.m. each day. The current month's lunch menu is shared below. Orders can be placed in advance for the whole month, if desired. However, deductions will only take place once a week for lunches that have already occurred. A hot lunch menu will be distributed at the beginning of each month. The cost for each meal will be $5.00. This cost is subject to change as food prices fluctuate. The school will send a notification of any potential price changes before they occur.
SCHEDULE: Daily Hot Lunch
HOW TO ORDER: Parents are responsible for placing orders through FACTS by 9:00 a.m. each day or in advance for the week or month. Preordering will help with preparation and accuracy, and it will reduce waste.
PAYMENT SYSTEM: Prepaid through FACTS. Charges will be Deducted Weekly.
COST: $5.00 per Lunch
MILK
1% Milk can be purchased for the whole school year. Payment for milk will be collected through FACTS. The cost for milk for the year, per child, is $80.00. Please complete and submit the following ORDER FORM, if you wish to order milk for your child, or complete and submit the digital form that will come out via email in August.
Saint Joseph Catholic School | 600 St. Joseph Place, Wenatchee, WA. 98801 | 509-663-2644
© 2020-2023 St. Joseph Catholic School
Designed by Winning Web Works